Building of Containerships' new Liquefied Natural Gas (LNG) vessels is progressing at Wenchong Shipyard, Guangzhou. The construction of three upcoming vessels is in action in the Chinese shipyard.
For the first vessel, two double bottom blocks are already under erection on slipway. In addition, six blocks have been painted and over 80 blocks are accepted. Over 60 blocks for the first vessel are under construction. Two blocks of the second vessel have been accepted, and almost 50 are under construction. Steel cutting of the third vessel also started on May 2017.
Only the exterior of the vessel is built in the slipway. After the launch, shipbuilding will continue in an outfitting pier where interior such as piping, cabling, smaller machinery, furnishings of the vessel will be installed, painted and tested first at the pier and eventually at a sea trial just weeks before final delivery. Launching of the first vessel is scheduled for September, followed by the keel laying of the second vessel on the same slipway.
Containerships is building a total of four LNG fuelled container vessels, all scheduled to enter operations in 2018. The Company invests over EUR 150 million to build a logistics chain entirely based on LNG. Containerships was granted funding of EUR 16.9 million granted by the European Union. Additionally, the Nordic Environment Finance Corporation (NEFCO) decided to invest EUR 5 million in supporting the Company's environmental strategy in the Baltic Sea region.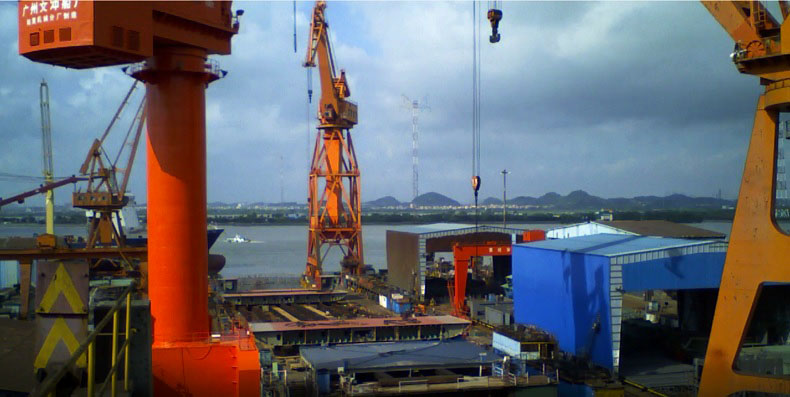 Containerships' first LNG fuelled vessel under construction on slipway at the shipyard.