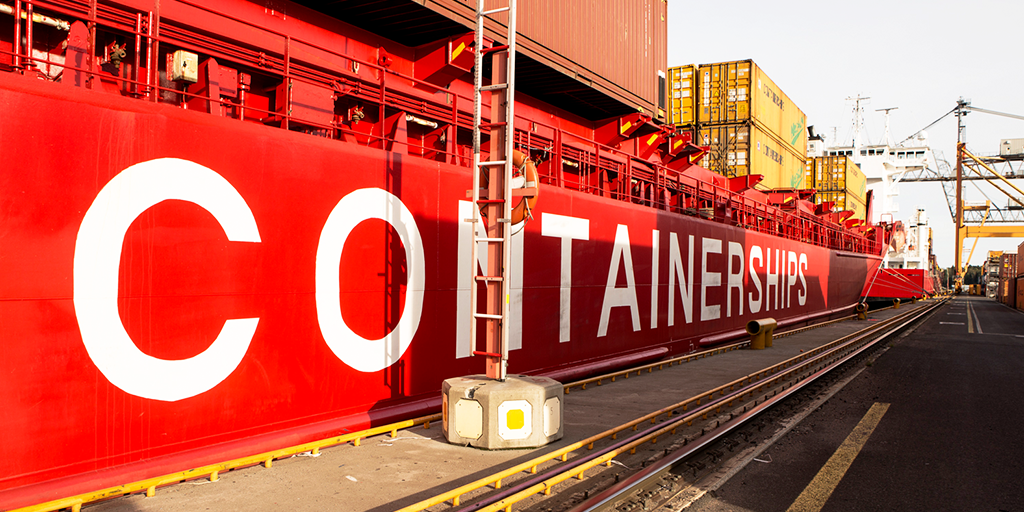 Containerships is a full-service logistics company providing cost-efficient, reliable and sustainable door-to-door multimodal transportation.
A PAN-EUROPEAN PLAYER WITH IN-DEPTH REGIONAL KNOWLEDGE
At Containerships, we put our customer's needs first and provide solution-orientated logistics, which ensures both a reliable and flexible service. Innovative equipment, an extensive network and local expertise guarantee our industry-leading service. With centuries of experience in strategic European hubs and a proven track record, we provide flexible solutions with innovative technology for our customers. Our 1200 specialists in more than 30 countries local knowledge, ensures efficient and functional supply chain management.
WITH A CLEANER VISION
We focus on sustainability and innovation at every stage of the supply chain. Containerships will be the first European operator to use LNG as the main fuel source throughout the end-to-end service including sea and land.
SUPPORTED BY THE POWER OF THE CMA CGM GROUP
Containerships is part of CMA CGM Group, a leading worldwide shipping company. Being part of the Group enables our growth and supports our functions, operations and sustainability goals.
KEY BENEFITS
• ENHANCED CUSTOMER EXPERIENCE – Reliable door to door logistics
solutions, optimising lead times with a simplified documentation process
• SUSTAINABLE – Multimodal transport and the use of LNG fuel contributes to
the reduction of CO2 emissions
• COST EFFICIENCY – Combining multiple modes of transport reduces the total
logistics costs for our customers
• GLOBAL PLAYER WITH LOCAL PRESENCE – 1200 professionals in over 30
different countries supported by CMA CGM enables a reliable service.
EXTENSIVE NETWORK
Containerships multimodal transport services connect North-western Europe, the Baltics and Russia with the Iberian Peninsula, the Canary Islands and Morocco.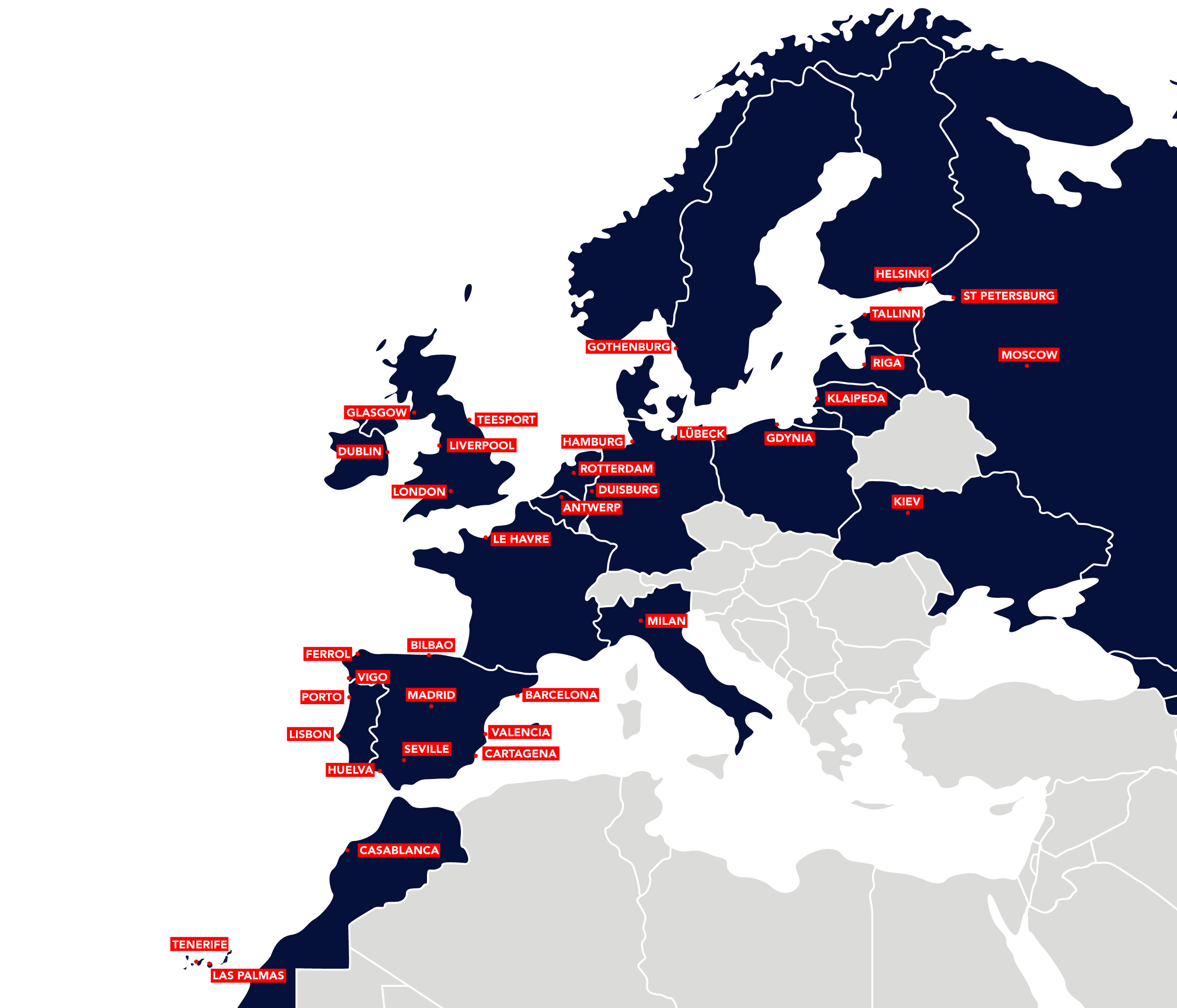 WIDE RANGE OF SOLUTIONS FOR YOUR CARGO
With door-to-door transport by short-sea, rail, road and barge, we combine multiple modes of transportation with innovative logistics services to provide reliable, secure and cost-effective supply chain solutions.
MAXIMISING LOADING CAPACITY WITH PALLET WIDE EQUIPMENT
We specialise in 45'high cube pallet-wide containers and offer a wide range of fully multimodal containers, offering you a safe and flexible mode of transport. Eighty percent of our fleet is Pallet Wide equipment, meaning we can offer 25% more euro-pallet cargo per container. With reefer systems, the temperature can be controlled door to door.
PROVIDING EXTENSIVE RANGE OF VALUE-ADDED SERVICES
We offer a wide variety of additional services including Cross-docking, warehousing, custom clearance, VGM weighing and declaration services.