We are operating a fleet of over 15,000 containers, including 20', 40' and 45' High Cube, Open Side, Open Top, Flat Rack and Reefer containers.
Eighty percent of our fleet is Pallet Wide equipment. These containers are designed especially for transporting euro palletized goods. The 45' container accomodates 33 euro pallets, and 45' High Cube container provides an additional 31 percent cubic capacity and 32 percent more pallet intake than a standard 40' container, meaning it offers exactly the same capacity as a traditional trailer.
For your door-to-door refrigerated cargo, we also have 45' High Cube Reefer containers able to accommodate 33 euro pallets.
Our available container types: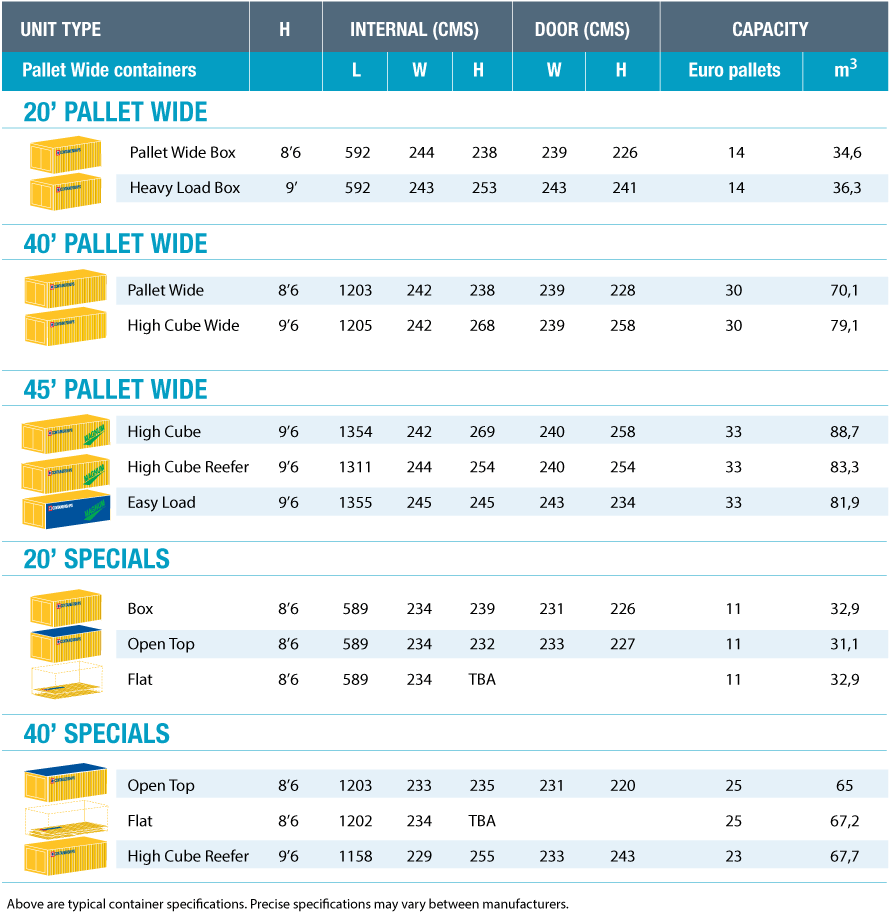 EFFICIENT LOADING OF PALLETIZED CARGO

LOADING OF STANDARD CONTAINERS